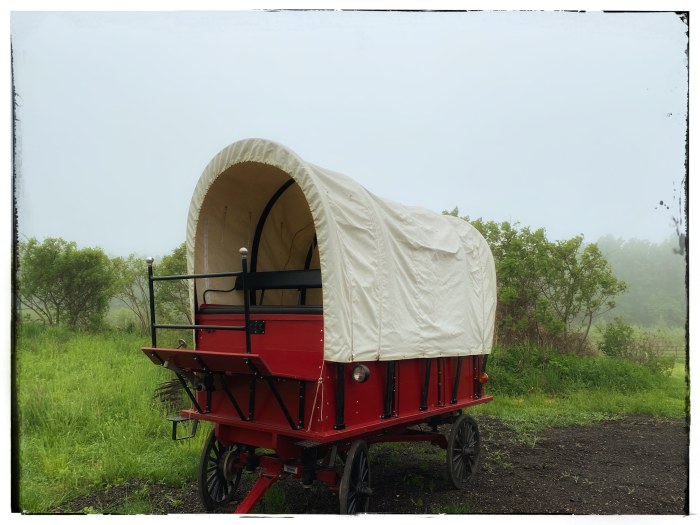 Stay somewhere truly unique
Our Covered Wagon is a cozy place to spend the night! Featuring a thick, comfy double mattress, it sleeps 1-2. It's also an amazing space for an afternoon nap! It has a waterproof canvas roof and zippered doors on both sides with a mosquito screen on the back. Snap the doors up to enjoy a summer breeze, or zip them down for more privacy. There is room on the driving bench for your luggage, plus additional space beneath the mattress platform for shoes, etc.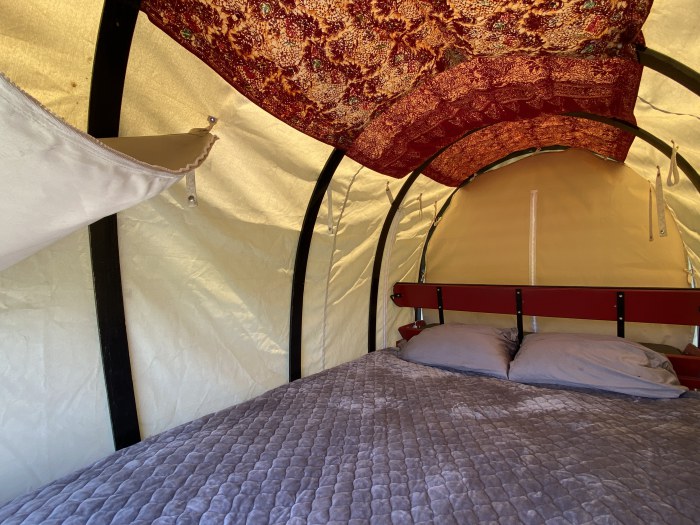 Amenities
Campfire
Picnic table
Potable water nearby
Flush & composting toilets nearby
Electricity available
Bedding
Breakfast for 2
Small fridge nearby
Pets welcome
While the Covered Wagon does not have electricity or running water, both are available on the farm for your use. We have both a compositing toilet and a traditional half bath nearby, as well as a firepit and picnic table.
Breakfast for two is included in your stay, which will feature foods from the farm and other nearby farms.
We are near many wineries, parks for hiking, coffee shops, locally-owned restaurants, and just a mile south of Lake Erie.
Availability and Pricing
Available May – Sept., $100 per night
Click the Book Now link below to view available dates and additional amenities, or contact us with any questions you may have!