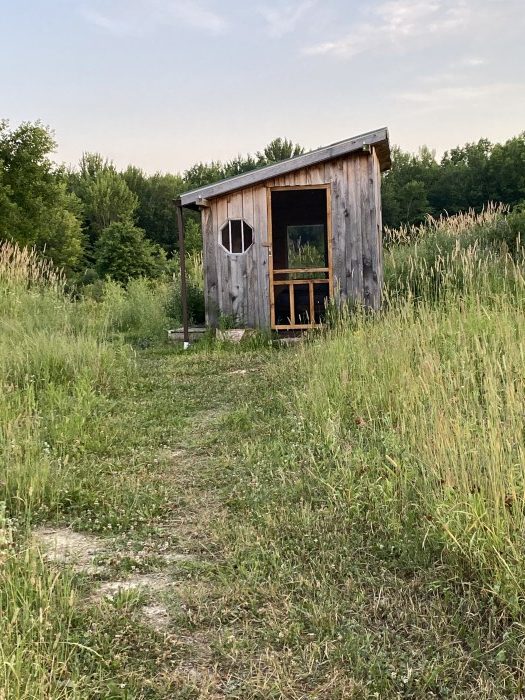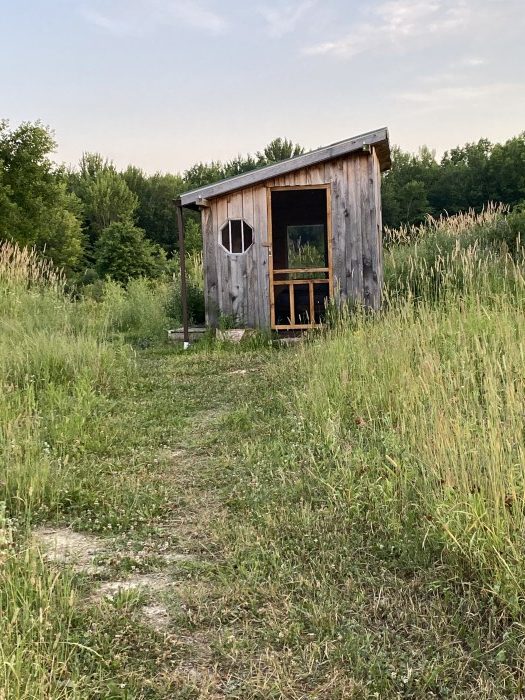 Rest and Restore
Built by hand on the farm, this tiny house features a comfy double bed, a writing desk, and a small deck with chairs. A fire pit is nearby, and you'll have a great view of our pond and surrounding wildflowers and trees. Sleeps 1-2 comfortably.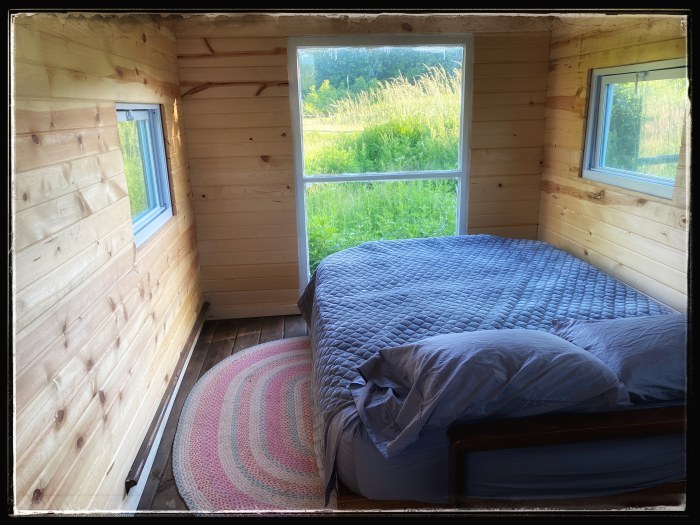 Amenities
Campfire
Picnic table
Potable water nearby
Flush & composting toilets nearby
Electricity available
Bedding
Breakfast for 2
Small fridge nearby
Pets welcome
While the tiny house does not have electricity or running water, both are available on the farm for your use. We have both a compositing toilet and a traditional half bath nearby, as well as a firepit and picnic table.
Breakfast for two is included in your stay, which will feature foods from the farm and other nearby farms.
We are near many wineries, parks for hiking, coffee shops, locally-owned restaurants, and just a mile south of Lake Erie.
Availability and Pricing
Available Mar – Dec, $100 per night
Best months to book are between May – Oct. But if you have a thick sleeping bag and a sense of adventure, you're welcome to stay whenever you'd like! Check the weather for 44004 prior to booking off-season.
Click the Book Now link below to view available dates and additional amenities, or contact us with any questions you may have!